Land Rover Lightweight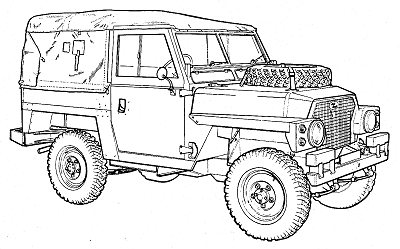 23-KB-26
SB-ORD
Intervehicle Connectors
Were designed to provide a quick foolproof method of restarting electrically disabled military vehicles in the field through a vehicle-to-vehicle battery jumper system.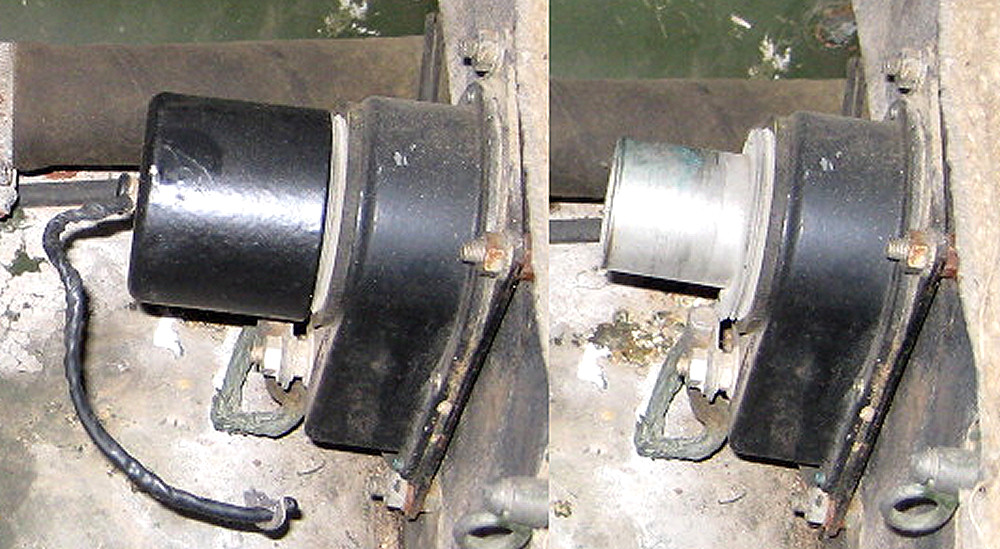 Click on images below for full size Photo. Photos courtesy 'FULLTILT'
This is a GS so the additional Inter Vehicle Slave Start (SB-ORD) Connections to battery are in the front of the tub
Green trace cable, tub battery -ve to Earth - Blue trace cable, between socket and tub battery +ve - Red trace cable, from socket to engine compartment
FV 3115 Socket Intervehicle
As yet I havn't worked out how the socket mounts onto a box, what holes are required and where the gaskets and washers go. Any information gratefully received.


An interesting photo showing this Lightweight with an Interconnect socket mounted on the 'Grill'
I have just received a parcel and wondered what was in this heavy package. The plug was considerably bigger than I ever imagined from the photographs.
Intervehicle Free Plug (Solder) SB-ORD 102 FV564833
That's some cable!