Land Rover Lightweight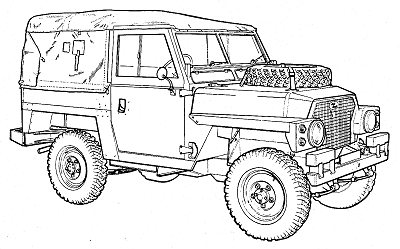 23-KB-26
Side/Brake/Fog
/Turnlights
Click on images for full size Photo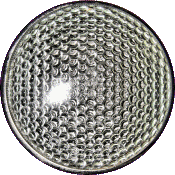 Side Light Assembly
FV817224
Mounting Ring
Bulb holder and connections
Rubber mounting boot
'Waterproof' cable inlet
FV760732
Brake/tail light assembly. Note reflector in lens
576203 LR
Double contact holder/connector
Recently found pair of Side Lights. Unusual to find'Lucas L594' bulb holder in one of them. Note, whilst basically the same as the normal ones, the bulb holder is not recessed and the bulb sits closer to the Lens.
There are two types of Turnlight lenses. They are marked FRONT and REAR.
My Lightweight had them swapped front to back!
FV760734 Front
FV760733 Rear
The Lens pattern is different.
The REAR one being more 'defined'
They both have reflectors
FV939004
Reversing Lamp
This looks like a Side Light Lens but includes a reflector
FV939003
Fog Lamp
This late model bulb holder does not have anything engraved on it