Land Rover Lightweight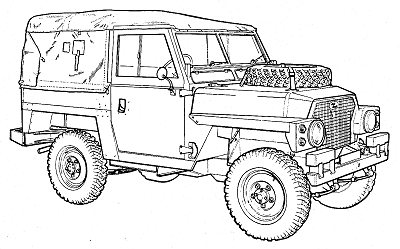 23-KB-26
Clansman Radios
Clansman Ground Spike Antenna


5820-99-620-5950
The Clansman VHF Ground Spike Antenna "GSA" kit is a man-portable ground mounted antenna for use with the Clansman PRC-350, PRC-351, and PRC-352 radio stations. The GSA can quickly be assembled on a level ground. Maximum power handling is
25 Watts.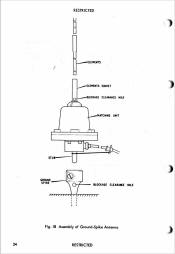 Click on images for full size Photo

The kit was supplied originally with 5 rods, 4 + 1 spare element and 2, 3 or 4 could be fitted dependent on the frequency range being used. Later kits could be supplied with half size rods and 10 were provided, they would be used in 4, 6 or 8 rod combinations. These shorter rods are the ones illustrated here. They are each 12 inches long, hence the normal sizes used are
70-76 MHz - 4ft: 52-71 MHz - 6ft: 30-53 MHz - 8ft.