Land Rover Lightweight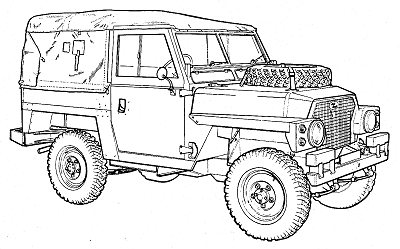 23-KB-26
Clansman Radios
Clansman is the name of a radio system used by the British Army. The Clansman range consists of nine main radio units, three of which are carried on vehicles, the other six carried by foot soldiers.
Models are designated "UK/PRC" or "UK/VRC", which stand for "United Kingdom / Personal Radio Communications" and "United Kingdom / Vehicle Radio Communications" respectively
Clansman was developed by The Signals Research and Development Establishment in the 1970s. Built by Racal, MEL and Plessey, Clansman represented a considerable advance over existing radios being offered to the Armed Forces at the time. It replaced the aging Larkspur radio system, and proved to be more flexible, reliable and far lighter. The technological advances achieved in the design of Clansman allowed the introduction of Single SideBand (SSB) operation and Narrow Band Frequency Modulation (NBFM) to forward area combat net radio for the first time.